SPECIFICATIONS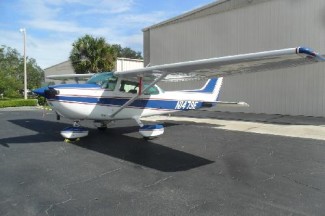 Engine:
2030 SFACT OVERHAUL (LYCOMING)
Avionics:
P.S. ENG PMA 6000 AUDIO PANEL
AVIDYNE IFD 540N GPS/NAV/COM
KING KX 155 NAV/COM (1gs)
AVIDYNE AXP 340W XPONDER W/ADSB IN & OUT

Other Equip:
ROSEN VISORS
STEPS & HANDLES
DAVTRON M877 CHRONOMETER
RETRACTIBLE SHOULDER HARNESS (FRONT)
WHEEL FAIRINGS
SKYLIGHT PACKAGE - LONG RANGE FUEL 54 GAL & RUDDER TRIM


Exterior:
VESTAL WHITE, NAVY BLUE & REBEL RED
Interior:
WEDGEWOOD BLUE FABRIC & VINYL

All Specifications Subject to Verification By Purchaser or His Agents on or Before Time of Delivery
PERFORMANCE
MAXIMUM FUEL CAPACITY:
54 gal
STANDARD FUEL CAPACITY:
43 gal
TAKEOFF OVER 50 FOOT OBSTACLE:
1440 ft
LANDING OVER 50 FOOT OBSTACLE:
1250 ft
Performance specifications are provided as general information and may not be completely accurate. This information should
NEVER
be used for flight planning!