SPECIFICATIONS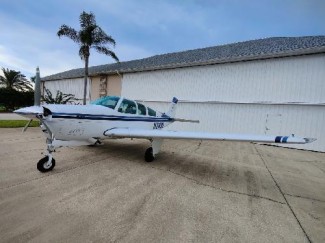 Engine:
710 SMOH (MATTITUCK) (20 HRS STOH) (6 CYLINDERS)
Auto-Pilot:
GFC 500 ROLL/PITCH TRIM (NO YAW)
Avionics:
P.S. ENG PMA 430B AUDIO PANEL
AVIDYNE IFD 550 GPS/NAV/COM
AVIDYNE IFD 540 GPS/NAV/COM
GARMIN G 5 ADI
GARMIN G 5 HSI
GARMIN GTX 345 XPONDER W/ADSB IN & OUT
Other Equip:
GAMI INJECTORS
JPI EDM 930 ENGINE MONITOR
DOOR STEWARD
406 ELT
CIES FUEL GAUGE SENDERS
CO DETECTOR
Exterior:
MATTERHORN WHITE, NAVY BLUE & LITE BLUE
Interior:
WEDGEWOOD BLUE FABRIC & LEATHER

All Specifications Subject to Verification By Purchaser or His Agents on or Before Time of Delivery
PERFORMANCE
MAXIMUM FUEL CAPACITY:
74 gal
TAKEOFF OVER 50 FOOT OBSTACLE:
1769 ft
LANDING OVER 50 FOOT OBSTACLE:
1324 ft
Performance specifications are provided as general information and may not be completely accurate. This information should
NEVER
be used for flight planning!