SPECIFICATIONS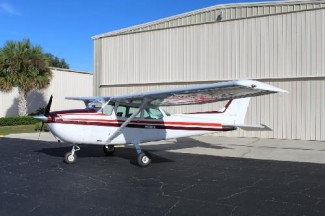 Avionics:
GARMIN GMA 345 AUDIO PANEL
GARMIN GNC 355 GPS/com
GARMIN G 5 ADI
GARMIN G 5 HSI
KING KY 197 COM
STRATOS ADS-B OUT
Other Equip:
JPI 450 ENGINE MONITOR W/ FUEL FLOW
WHALEN HALOGEN LANDING LIGHTS
Exterior:
VESTAL WHITE, BURGUNDY & AVANT ORANGE
Interior:
WARM GRAY VINYL & FABRIC
Remarks:
OLDIE BUT A GOODIE!

All Specifications Subject to Verification By Purchaser or His Agents on or Before Time of Delivery
PERFORMANCE
MAXIMUM FUEL CAPACITY:
43 gal
TAKEOFF OVER 50 FOOT OBSTACLE:
1625 ft
LANDING OVER 50 FOOT OBSTACLE:
1280 ft
Performance specifications are provided as general information and may not be completely accurate. This information should
NEVER
be used for flight planning!